Twelve Mile Time!
It's that time of the year again. Come celebrate America's birthday as well as Twelve Mile's 170th birthday with us at Plank Hill Park in beautiful Twelve Mile! There are lots of different activities going on this year including three days of lawn mower races. See the schedule below for complete details on the festivities.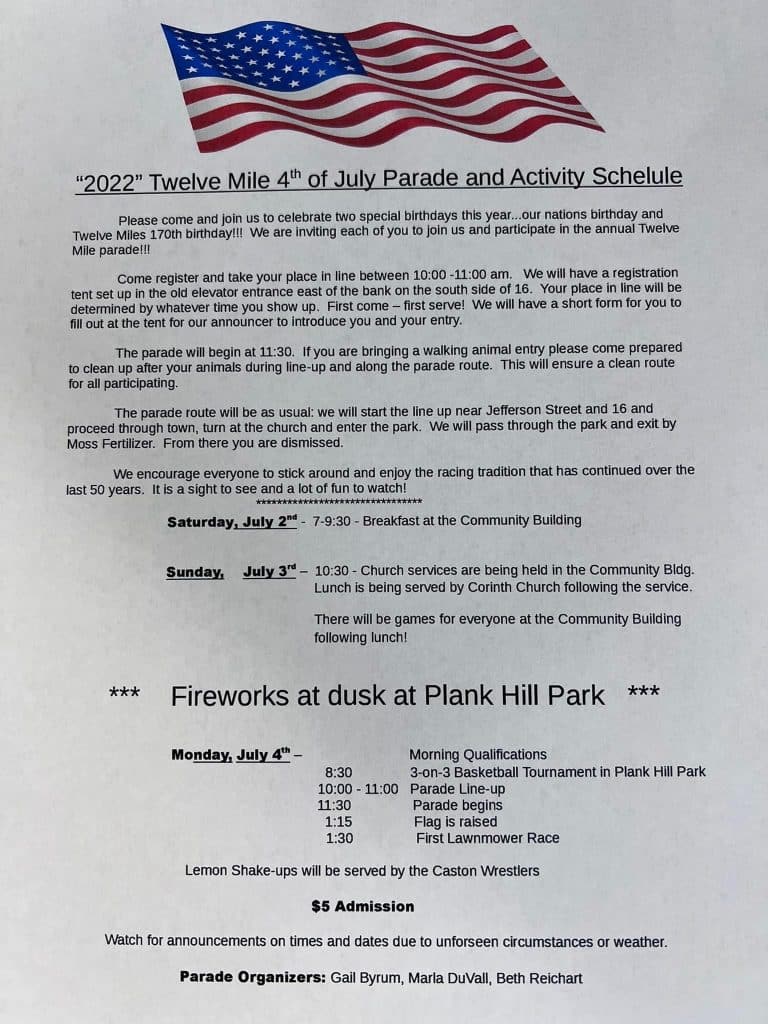 A Note About The July 3rd Fireworks
Fireworks will be shot from the "black X." The "Do Not Cross" line is also in black. (See image below)
The best viewing is in the grass area in the North West side of the park, by the old railroad bed, the Community Building, and south parking area of Moss Fertilizer.
DO NOT park in town and expect to see the lower fireworks.
DO NOT sit lower in the park and expect to see.
800 East will be closed north of 16 from 8:30 PM to 10:30 PM.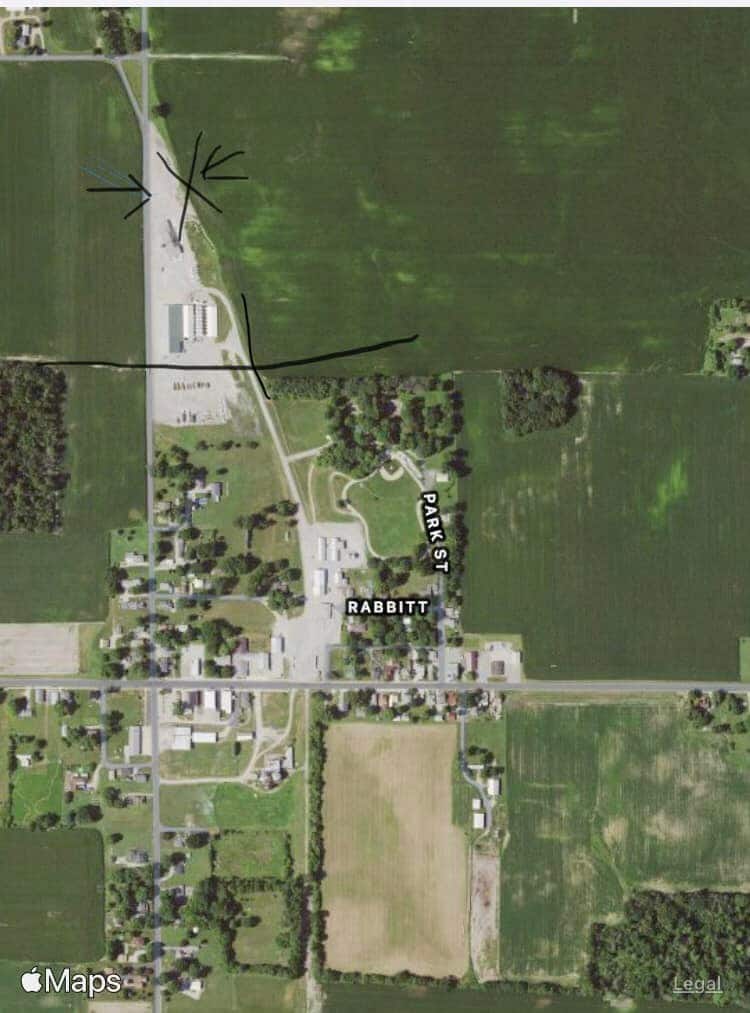 Three Days of Races
There will be three days of mower races this year including the 60th Annual running of the Twelve Mile 500! Admission is $10 for 3 days of racing, or $5 per day. See the schedule below for all the details.
Friday July 1st, practice 6PM.
Saturday July 2nd, Oval Track Races Start at 5PM. Sunday July 3rd, Time TBA on July 2. (There is also breakfast at the Community Building in the morning.)
Sunday July 3rd, Oval Track Race Time TBA on July 2. (Fireworks at dusk)
Monday July 4th, Qualifications in the morning, parade and the 60th Annual Twelve Mile 500 will follow.
Twelve Mile races and Mow Wheelin' racers who could not run the oval last year, show up and we will find or make a class for you. USLMRA and ARMA show up and we will have regular classes.
Questions/rules, contact Chris Ulerick.
2nd Annual 12 Mile 3-on-3 Basketball Tournament
Sign-up forms and information is below. Forms will also be available the July 4th before the tournament. Please show up around 8 to allow time to get your team registered.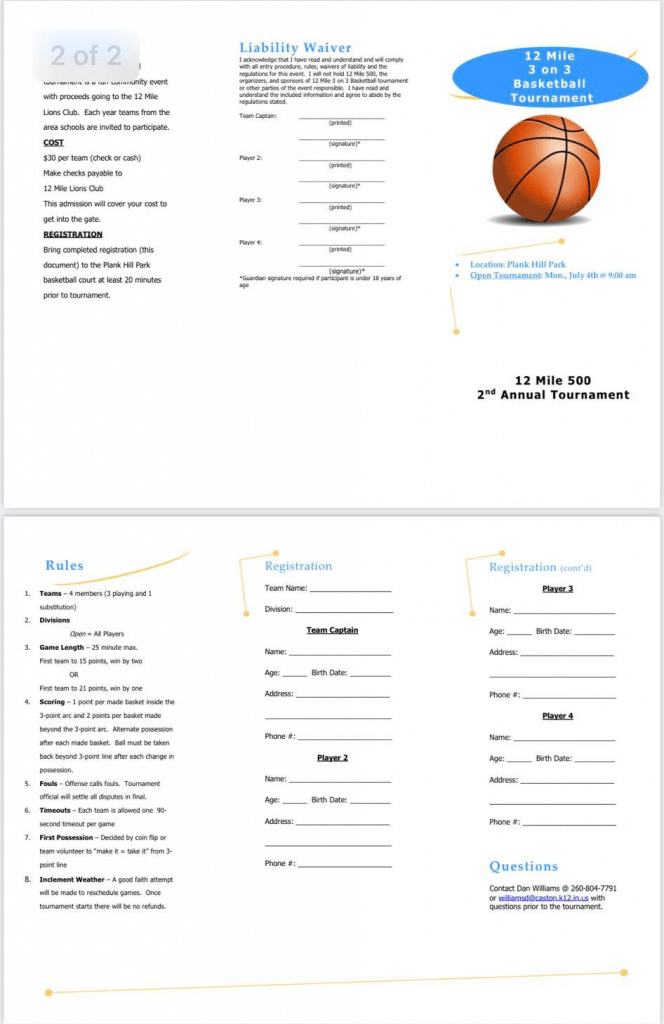 We're excited for everything going on in our little town of Twelve Mile and we hope you'll come celebrate with us!